STAND OUT IN YOUR MARKET FROM DAY 1
They tell you to stay consistent, build the authority in 2-5 years before start living your mission & earn enough money? That's LAME!!!!
Wanna have a brand that you are PROUD of from day 1?
Own your uniqueness, 
kick the competition 
and grow a powerful brand 
that takes you to the exact vision you have for it while living the mission every single day.
I am Unaiza
- A Brand Architect
I help enthusiastic entrepreneurs stand out in their industry by owning their uniqueness and through the power of messaging & visuals.

The "enthusiastic" word placement isn't just an accident – I would rather have no clients than to work with people who are half in & half out in their business or who are here just for the freedom & money with no attachment to the work they actually do.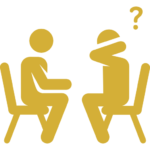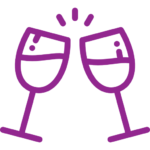 Restaurants with amazing interiors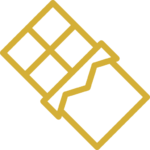 Chocolate-flavored anything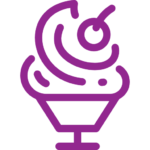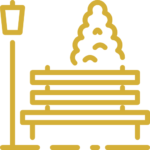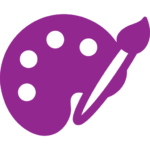 Purple (that should have come first :p)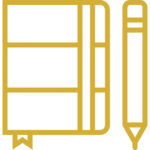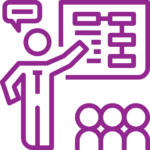 anddddd lots of Trainings!!
I love being a sister, daughter, friend & an inspiration.
My life revolves around chocolates, plants, books, diaries & SUITS (the season, not what my father wears to meetings. 😉 )
But I wasn't always this cool...
I was a born geek having no plans for future, struggling with keeping her cool trying to fit in the world that challenged her on every single step…
My life tore apart when I found that I could NOT pursue a career I wanted in networking…
I was devastated to the point where I cut off from the entire world – no friends, acquaintances or schoolmates knew where I went.
I went from app developer to web developer and to graphic designer
  until I FINALLY stumbled upon BRANDING!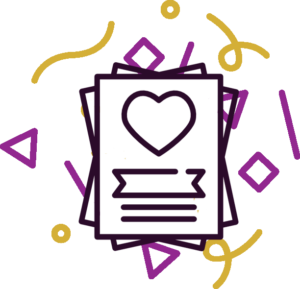 That's when I knew this is the RIGHT career for me.
I enjoy designing more than anything in this entire world!
I am obsessed with helping people own their uniqueness/differences & use it for their passion.
I am always delighted to see the growth of people around me be it friends, siblings, relatives, clients or just some random people on the internet!!!!
And THAT'S EXACTLY WHAT BRANDING IS!!!!​
It has lots of designing, it's getting clear on messaging, it's growth, it's exciting, it's adventurous and its soooooooooooo much fun!!!
and get free access to my '9 Bullet-Proof Steps to 6 Figure Branding'